"Self Portrait with Hat", Acrylic on Board, 2014
Hi, I'm Mark from Boston- And I'm now in Ireland, serving Limerick, Galway, Dublin, Cork, Waterford, and all points in between!

Me and a certain Irish singer
Caricature Entertainment for weddings, parties, corporate and private events- Quick sketches to amaze and amuse your guests!
Wedding Invitations featuring bespoke caricatures of the bride & groom. And don't forget the Thank You cards!
Caricature Portraits The perfect gift for that special someone.
Signing Boards A fun alternative to the usual guestbook! The artwork can also be used for your Thank You cards.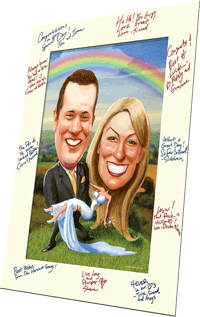 Hi Mark,




Eoin and I want to say a massive thank you for being a part of our special day. Everyone got great enjoyment out of the drawings on the day even my Nan so thanks for that.




Wishing you all the best for the future.




Kind Regards,

Samantha & Eoin
5 June 2018

Hi Mark,

We thought we'd just send you a few words now that everything is done and dusted. Thank you so much for everything. It was wonderful to meet you again and get a second caricature and every single person at the wedding loved theirs. They were a talking point the whole weekend with everyone comparing and praising.

Thanks again,

Niall and Susanna

21 November 2017

Hi Mark,

Just sending an e mail to say thanks again for being such a big part of our wedding in the Vienna Woods & making it so special. People really took to it & were asking how we found you.
Happy New Year & best wishes for 2016

Best Regards,
Clare & John
2 January 2016

Dear Mark,

Conor and I just wanted to thank you so much for your time and service at our wedding. It was a huge success and so many people commented on how amazing the pictures were. We also had people ask for your details which we of course passed on for their weddings. I will write a review on your website as well but just wanted to thank you via email as well. Thank you for making our day even more memorable!

Jamie Ann and Conor Murphy

Hi Mark,
We just want to say a massive thank you for creating magnificant illustrations of our guests on our wedding day, the queue was never ending. U were a massive hit and we couldn't recommend u enough.

Thanks again,
Amanda&Brendan
3 November 2015

Hi Mark,
On behalf of Kenneth and myself we want to say a big thank you to you :) Your caricatures were amazing! Throughout the day / night guests were raving about how good you are. I would also like to thank you for the additional time you gave us to finish off the caricature of my friends parents, Claire & Greg. They had been in the queue for a while but unfortunately I think a family member or two of mine, skipped them..! So thanks again! They were delighted with it and have it framed and hanging in their house already!


Thanks again Mark and we would highly recommend you to family and friends. All the best for 2014!

Regards,

Leesa
Here's me in action! Shot by Dan Devane Video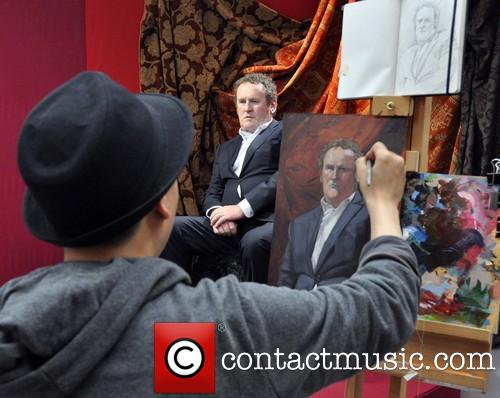 There I am painting Colm Meaney at the Dublin Heat of the Sky Arts Portrait Artist of the Year 2014 Competition.
Glad to say Colm chose mine!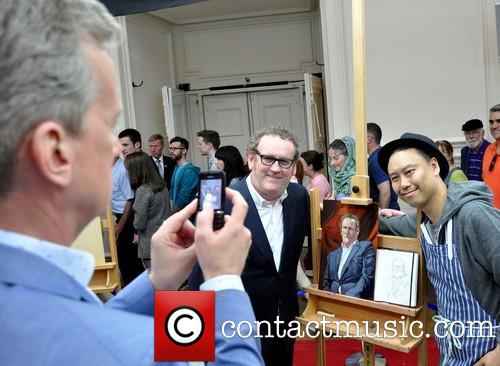 Frank Skinner taking a pic of us with my phone. Sweet!